Biofuels, Chemicals, and Energy Stories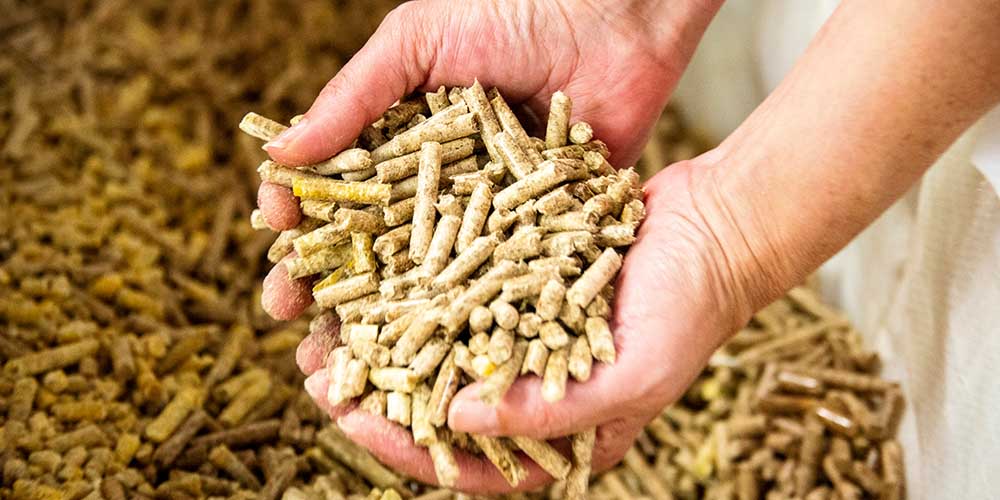 A Better, Stronger Wood Pellet
Wood pellets are a big export items for the U.S. bringing in hundreds of millions of dollars in sales annually. Since much of the pellet production in the U.S. comes from southern yellow pine in the Southeast, researchers in the Forest and Wildlife Research Center are studying ways to make a better, stronger wood pellet out of southern yellow pine. Dr. Jason Street, associate professor in the Department of Sustainable Bioproducts, and FWRC researcher, is finding ways to improve wood pellet strength, durability, and water resistance. The three-year project investigates how different additives effect the performance and characteristics of southern yellow pine pellets. Street and his team hope to continue to find ways to use limited-value materials while helping pellet manufacturers make more money.
2019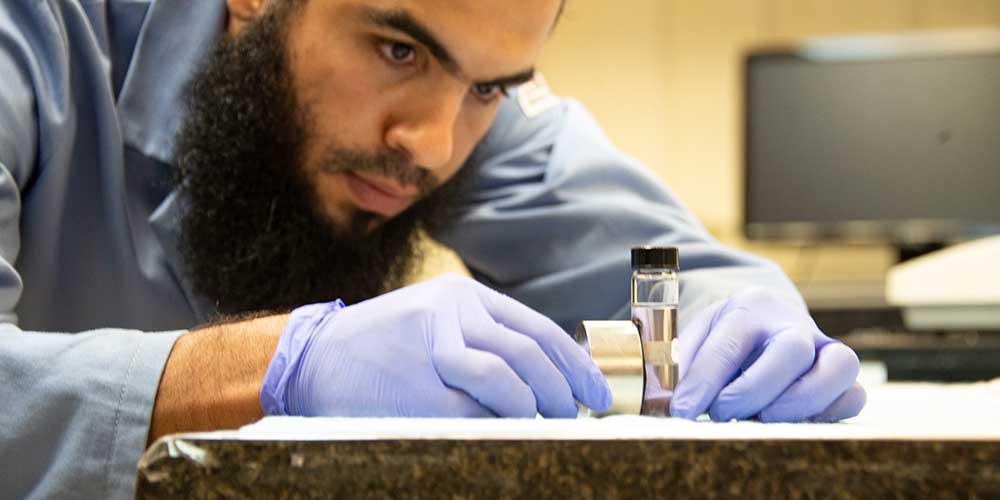 Plant-Based Chemicals of the Future
Petroleum, a common fossil fuel, is used to create over 6,000 different products. However, there are issues related to the extended use of petroleum including environmental pollution and global warming. Dr. El Barbary Hassan, a chemist in the Department of Sustainable Bioproducts, and numerous other scientists are looking for a solution, which begins and ends with one of the principal components of fossil fuel creation…trees and woody plants. Hassan and his team are working on developing an effective and inexpensive catalytic process with magnetic properties. The scientists set out to convert cellulose to hydroxymethylfurfurlal, or HMF.

This organic compound is a carbon-neutral feedstock used in the production of fuels and chemicals. While the research is ongoing, Hassan's team has developed a catalyst that has been used repeatedly without losing any of the necessary properties needed to turn cellulose into chemicals. The catalyst has also demonstrated high yields in the production of important chemical building blocks.
2019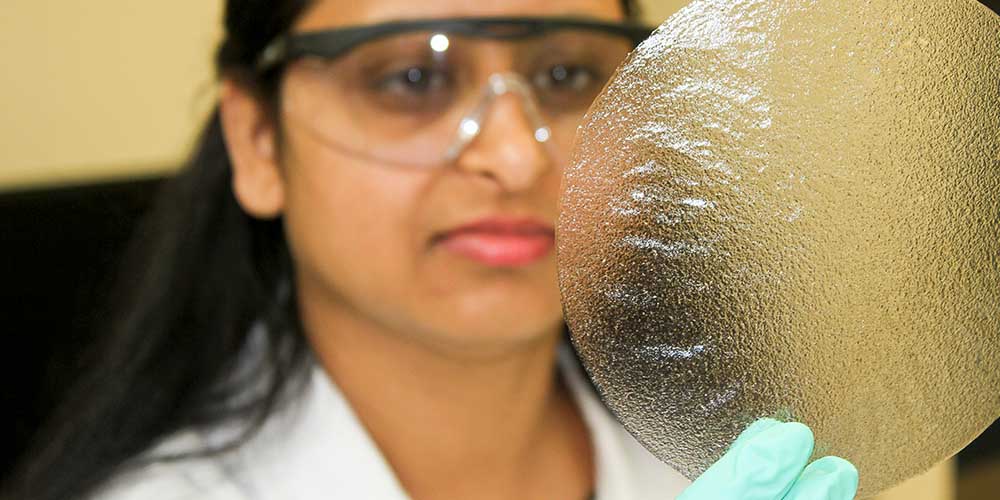 Natural Food Protection
Since plastic waste is a growing threat to ecosystems worldwide, scientists are exploring more eco-friendly alternatives. Dr. El Barbary Hassan, professor in sustainable bioproducts and FWRC researcher, has been developing bionanocomposite films that could preserve and protect food products as effectively as petrochemical-based plastics. Hassan and his team combined chitosan, a substance found in the shells of crustaceans, with TEMPO-oxidized cellulose nanofibers from cotton stalks to produce bionanocomposite films. They found that these films were more effective than 100% chitosan films because they reduced moisture and oxygen transfer and had higher heat stability, transparency, and flexibility. This film, they found, would be an effective biodegradable product for use in food packaging.


2017