Biofuels, Chemicals, and Energy Stories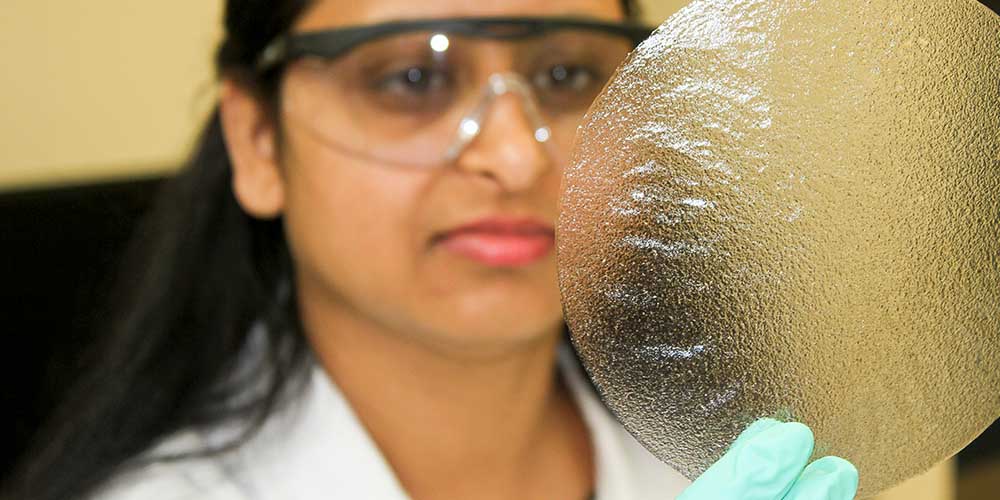 Natural Food Protection
Since plastic waste is a growing threat to ecosystems worldwide, scientists are exploring more eco-friendly alternatives. Dr. El Barbary Hassan, professor in sustainable bioproducts and FWRC researcher, has been developing bionanocomposite films that could preserve and protect food products as effectively as petrochemical-based plastics. Hassan and his team combined chitosan, a substance found in the shells of crustaceans, with TEMPO-oxidized cellulose nanofibers from cotton stalks to produce bionanocomposite films. They found that these films were more effective than 100% chitosan films because they reduced moisture and oxygen transfer and had higher heat stability, transparency, and flexibility. This film, they found, would be an effective biodegradable product for use in food packaging.


2017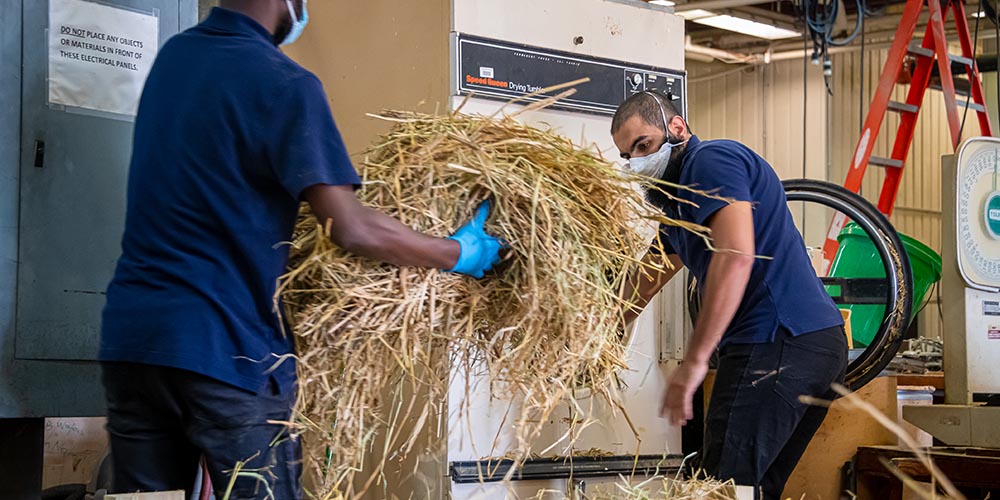 FWRC Scientists Explore Natural Materials for Water Purification
Water treatment plants have always used petrochemical-based filters to remove contaminants from public water sources. However, FWRC scientists are now developing water filtration materials from renewable resources. Dr. El Barbary Hassan, professor in the Department of Sustainable Bioproducts, has led this effort, working with MSU colleagues and the USDA Forest Products Laboratory. The team developed gel-based adsorbents from cellulose, which comes from trees, and chitin, which is derived from shrimp exoskeletons. At the time of the study, Hassan said that most water treatment facilities were still using carbon filters but that some were shifting toward adopting hydrogel and aerogel-based filtering methods because these adsorbents are just as effective at removing contaminants as the carbon-based ones.

Hassan has also planned future studies testing the aerogel adsorbents in air filters and masks to remove dust, bacteria, and viruses from the air.
2021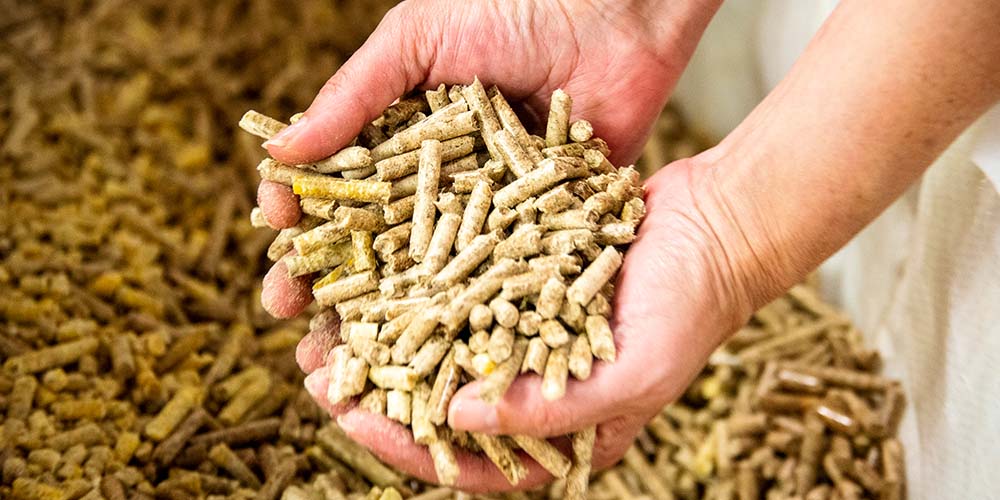 Improving Alternative Energy Products
Global interest in pelletized pine as an energy source is growing, and U.S. exports of wood pellets are increasing each year. Partnering with Drax, a U.K.-based renewable energy company, sustainable bioproducts associate professor Dr. Jason Street is working to develop a cost-effective, reliable product that is sturdier in transport and burns cleaner than current products. To decrease the off-gassing from burning, Street and his team tested alternative additives in the pelletizing process in the laboratory. The additives tested, such as bio-char, bio-oil, sweet potato, and vegetable oil, had the added bonus of being recycled waste products. They were also able to reproduce a mill setting at the MSU Pace Seed Lab's industrial-sized mill.

The team had to closely analyze many variables that affect the outcomes, such as the additives used, the moisture content of the pellets, and the pressure and heat applied to the pellets. After three years, the project is beginning to yield positive results. The researchers have found ways to make a better, stronger pellet that burns cleaner and costs less.
2021