Bioproducts Deterioration and Preservation Stories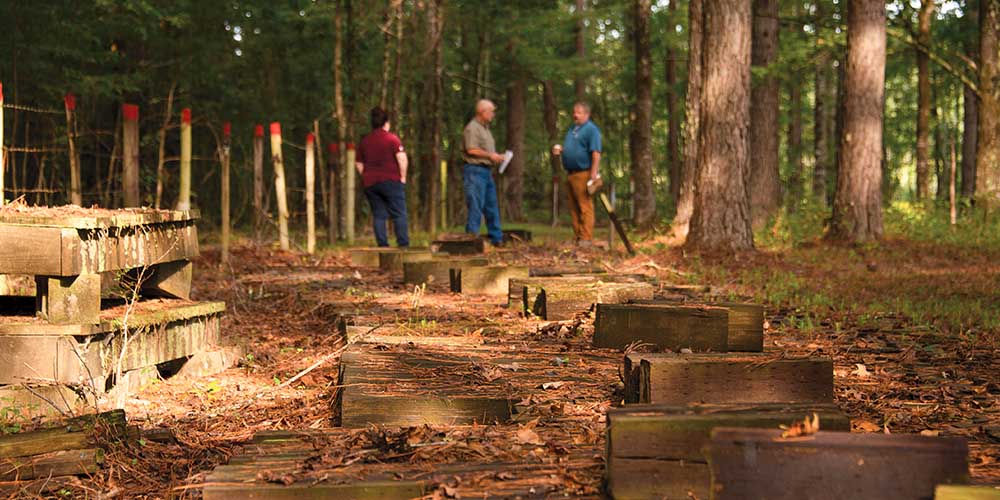 Life of a Wooden Crosstie
Through harsh conditions, the backbone of the rails is built to last. But just how long should wooden crossties carry the load? Researchers from the Forest and Wildlife Research Center and the Railway Tie Association have set out to determine how durable railroad ties are by exposing them to different conditions and preservatives. Dr. Beth Stokes, associate professor in the Department of Sustainable Bioproducts, and her team, are analyzing railway ties made of different wood species treated with different protective systems over the course of several years. The ties are placed on a prepared surface where they are subjected to any weather conditions that occur during the length of the test including rain, wind damage, high humidity, snow, and ice.

These studies will go on for up to 20 years, each tie being checked twice a year, so the team can learn how long-lasting the resources are, and how they can be best used. This research is funded by the Railway Tie Association and member companies of the Southern Pressure Treaters' Association.
2020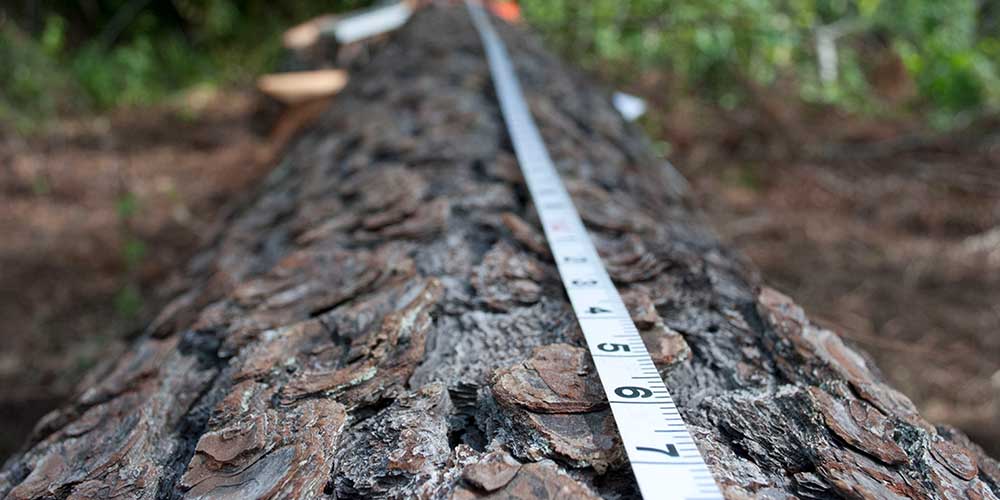 Well-Aged Wood
FWRC scientists in the Department of Sustainable Bioproducts researched how tannins found in pine bark can protect wood against termites. They extracted tannins using different water and methanol solutions that were rich in antioxidants and found that they helped deter both termite activity and wood decay. The scientists found that mixing tannins with borates, a kind of salt, acted as a wood preservative yet was ineffective for fixing borates in the wood through water-soluble solutions. They continued the research to explore ways that tannins can fix the borates into the wood to provide enhanced protection, since tannins have preservation properties. The goals of the research resulted in ways to develop low toxic wood preservation systems that expand the longevity of wood exposed to elements, help dimensional stability, and accomplish all these things while maintaining low costs.
2018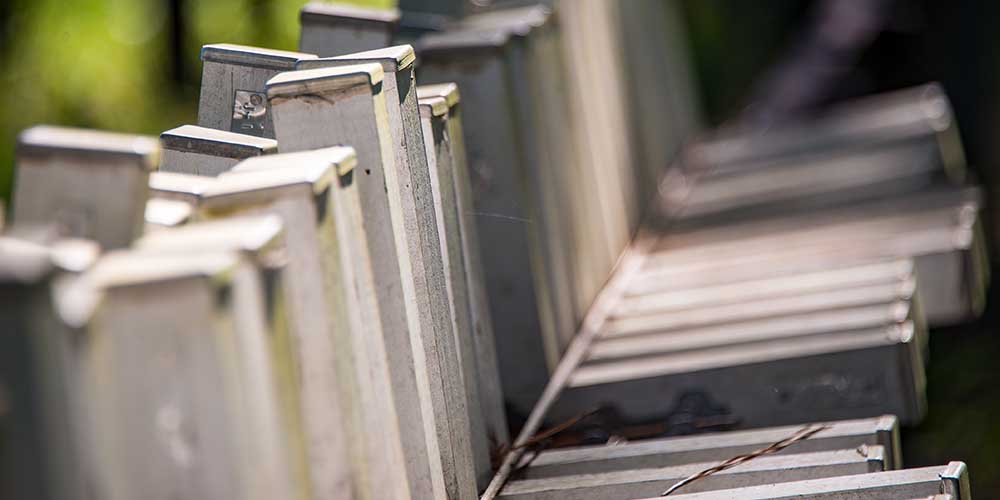 Protecting Resources
The department of sustainable bioproducts has been working for over 60 years to discover new ways to make wood products last longer. Dr. Darrel Nicholas, FWRC scientist and sustainable bioproducts professor, has played an integral role in this mission. Before coming to MSU in 1981, he served as vice president and director of research for the Honolulu Wood Treating Company and developed innovative research on wood preservatives at Michigan Technological University. In his nearly four decades at MSU, Nicholas has developed patents for products that set new industry standards for wood preservation and led a U.S. Army-backed project to develop chemical and abrasion resistant packaging materials that could be decontaminated from toxic chemicals. Nicholas's academic influence is also significant, editing several books and setting three specific standards for the American Wood Protection Association.
2017