Building Materials and Composites Stories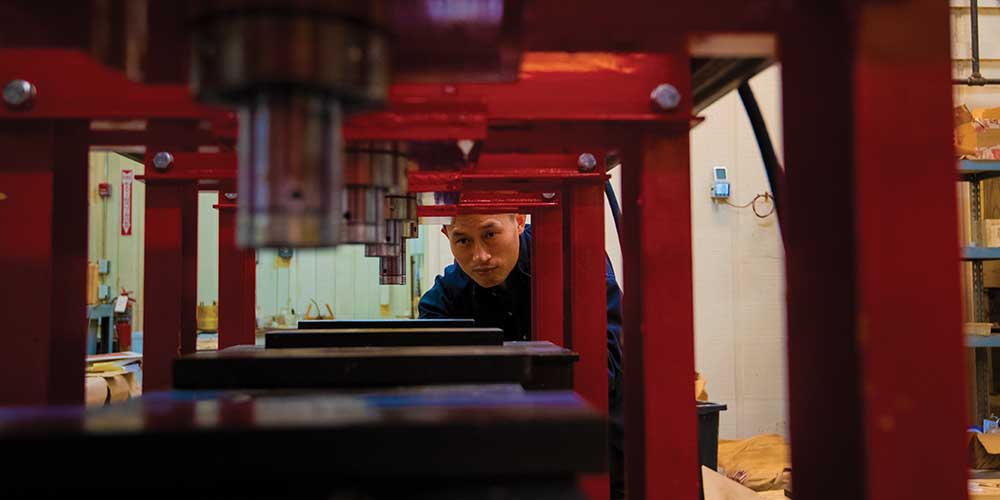 Opening an Envelope
FWRC researchers are studying long-term durability of treated and untreated cross-laminated timber, or CLT, walls. Despite building codes requiring preservative treatments for wood with ground contact, little to no research has been done to test the long-term durability of treated or untreated cross-laminated timber walls. Dr. Hyungsuk "Thomas" Lim, an assistant professor in the Department of Sustainable Bioproducts and researcher in the Forest and Wildlife Research Center, has been working to fill that research gap. Because it is wood, CLT can be a more affordable alternative to masonry, concrete, or steel in the construction of larger buildings. In addition to be a more cost-effective alternative, the use of CLT reduces the carbon footprint of construction while simultaneously contributing to the forestry industry.

"The project is about developing building technology and figuring out the best ways to install these renewable products so that the structure has maximized durability," Lim said. "CLT is being used in residential, industrial, educational, and civic buildings, as well as many other types of structures. Maximizing the durability of CLT could help expand its applications in the building and construction industry of the Southeast." This research is funded by the USDA Forest Products Laboratory, with materials provided by Shuqualak Lumber and Henkel Corporation.
2020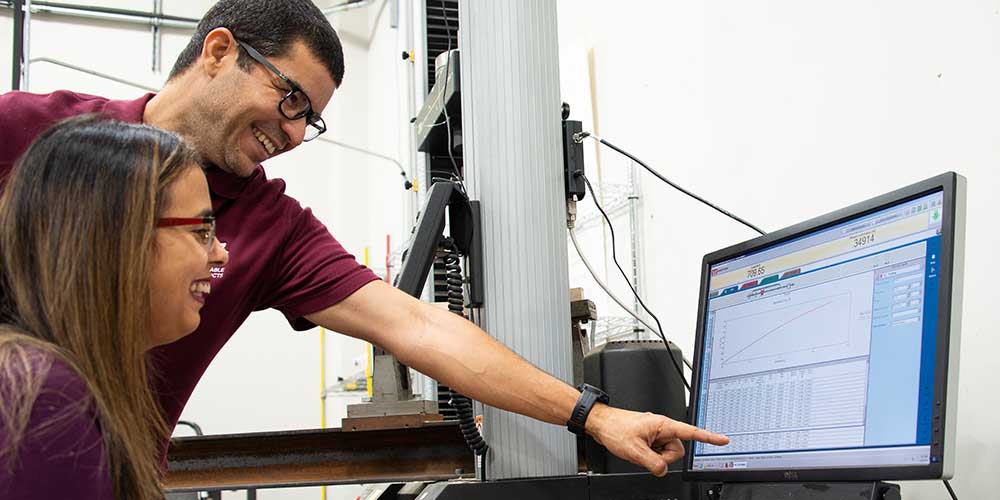 Take the Stairs
The Stairbuilders and Manufacturers Association has partnered with scientists in the MSU Forest and Wildlife Research Center to assess the wood commonly used in constructing stairs. Dr. Fred França, assistant research professor in the Department of Sustainable Bioproducts, is co-principal investigator on a three-year study that evaluates design values of domestic species in stair and guard construction. The team is conducting destructive testing on 300 boards from each species and assessing four mechanical properties including static bending, compression parallel to the grain, compression perpendicular to the grain, and Janka hardness—the resistance of wood to denting and wear. While the research is still ongoing, França hopes the ultimate findings will help stair builders and manufacturers select for wood species that result in sturdier steps.
2019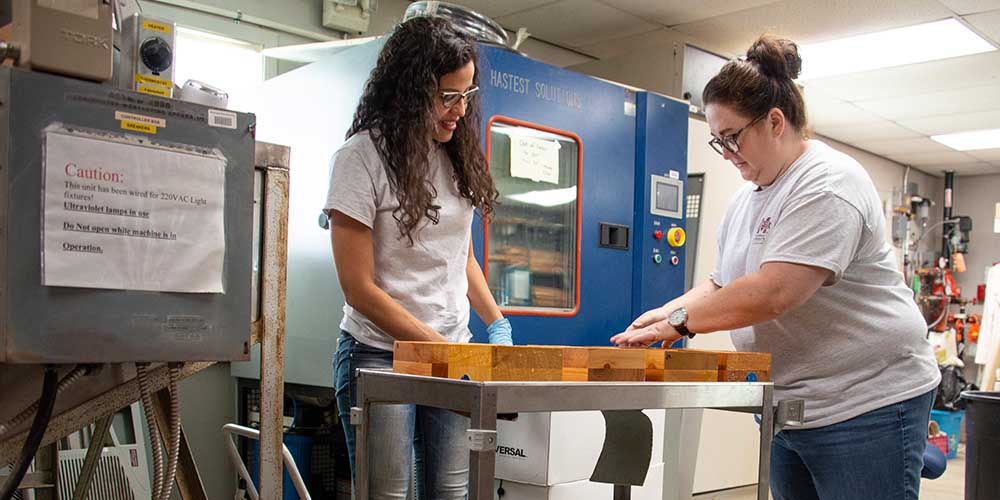 Protecting a New Building Material
A new building material is making its way into the U.S. market. Cross-laminated timber, or CLT, which has been used to construct large buildings in Europe for the last two decades is experiencing growth as a building material in the U.S. and Canada. Dr. Beth Stokes, scientist in the Forest and Wildlife Research Center and associate professor in the Department of Sustainable Bio products, noticed that the turn-key building approach CLT affords has plenty of benefits. Stokes, along with Gabrielly Dos Santos Bobadilha, post-doctoral associate and others, have evaluated various coatings to protect CLT from elements such as rain, heat, and high humidity. The research is part of a five-year study Stokes hopes to continue as the CLT industry grows.
2019