Building Materials and Composites Stories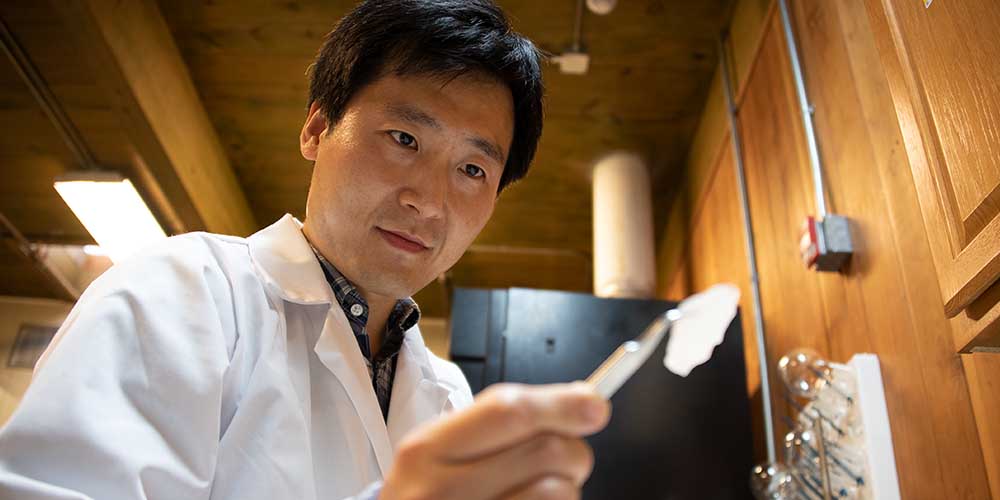 A Better Building Material
Forest and Wildlife Research Center sustainable bioproducts scientists researched the combination of nanocellulose with Mississippi clay to create clay-cellulose fiber sheets as non-toxic fire retardant for the oriented strand board that becomes wood paneling. The work aimed to make wood paneling less flammable and evaluate the thermal and flame shielding properties of clay-cellulose fiber based on sheet as nanostructured fire-resistant materials. This will hopefully create wood-based products to better insulate buildings and tie into broader application to further reduce the carbon footprint of the forest products and agricultural industries.
2018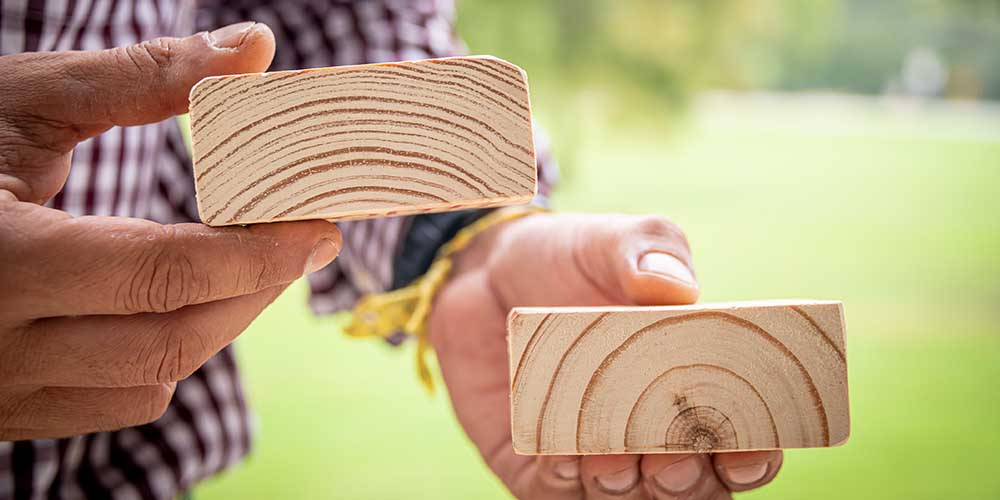 How Tree Rings Impact Strength
According to the U.S. Department of Agriculture, 33.9 billion board feet of softwood lumber was produced in the U.S. in 2017, the latest year data is available. More than 50% of that is southern yellow pine, also known as southern pine. The strength and quality of southern pine lumber are essential to keep the nation's forest products industry thriving. That's why FWRC researchers seek to understand southern pine characteristics that impact strength and quality. Slow growing, older trees often have many rings closer together while younger, faster growing trees have fewer rings that are farther apart.

Dr. Frederico Franca, assistant professor in the Department of Sustainable Bioproducts, and Dr. Nathan Irby, former doctoral student, sought to evaluate whether growing characteristics such as how Rings per Inch (RPI) affect strength. The team evaluated the RPIs and specific gravity of 471 two-by-eight and 306 two-by-ten pieces of dimension lumber. They found an average of four or more rings per inch. Franca said that the big picture goal of the work is to maintain the value of southern yellow pine while finding the intersection between optimal economic productivity and mechanical properties. This research was funded by USDA Agricultural Research Service, Southern Pine Inspection Bureau, Timber Products Inspection, the USDA Forest Service Forest Products Lab, and the Forest and Wildlife Research Center.

Collaborators include Drs. Michael Barnes, Daniel Seale, Rubin Shmulsky, and Edward Entsminger.
2022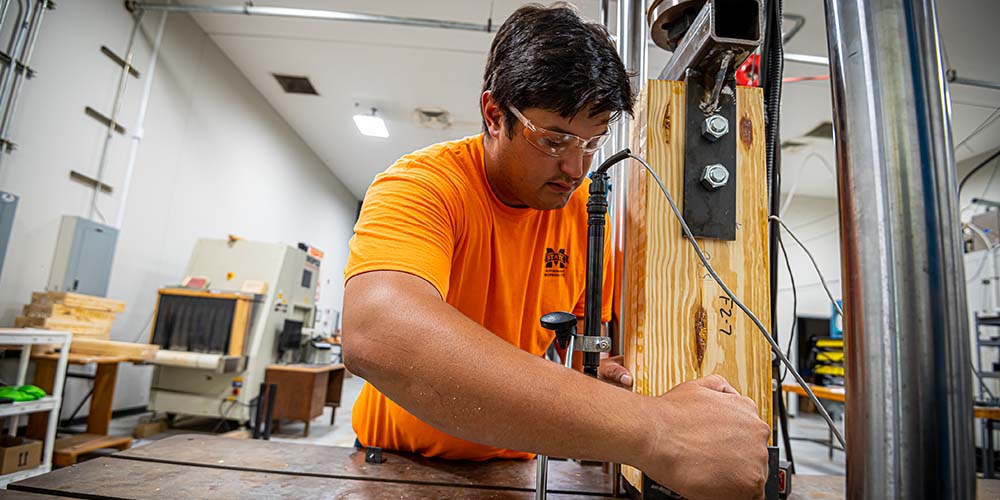 Sustainable Bioproducts Doctoral Student Passionate about Wood Science Research
Graduate student Lon Yeary has been interested in wood science since childhood, spending time with his father in the USDA Forest Products Lab in Madison, Wisconsin. After receiving his B.A. from the University of Wisconsin-Platteville in 2018, he took the advice of his advisor, Dr. Bob Ross, and is now pursuing a sustainable bioproducts doctorate and non-thesis civil engineering master's at Mississippi State. Yeary has conducted three projects for his degree programs. One was a study of a light frame wood truss roof collapse of a 50-year-old building, which was published in Wood and Fiber Science in 2021. Another project focused on developing a two-way support system for CLT building connections that resists both sheer and uplift.

The third project examined reinforcing steel fasteners in wood laminates to avoid stress-induced failure of the wood. Yeary's main goal as a graduate student was to improve wood structures while also educating people about the value of them.
2021