Building Materials and Composites Stories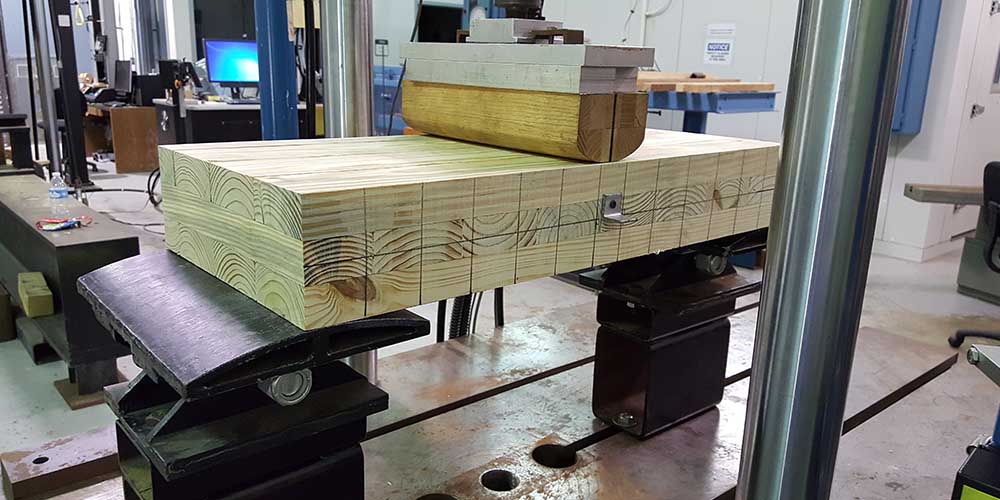 If the Lumber Fits
Cross-laminated timber (CLT) is a new building material with potential to improve home and building manufacturing. FWRC researchers are exploring new ways that CLT can be optimized for building in the humid, hot environment of the Southern United States. Dr. Rubin Shmulsky, sustainable bioproducts professor and head and FWRC researcher, said that CLT is being widely used in tall buildings, as it is fire-resistant and less costly than steel. However, in Mississippi, there is not a great need for tall residential buildings, so scientists explored other uses for CLT that could be used closer to home. The team is exploring CLT as a cost-effective material for building prefab homes, most of which are constructed with steel and evaluating the structural performance of CLT using local softwood and hardwood species to examine the feasibility of using these locally sourced materials for prefab housing.

The team hopes the research will eventually result in easy-to-assemble, affordable and durable housing made with local materials.
2017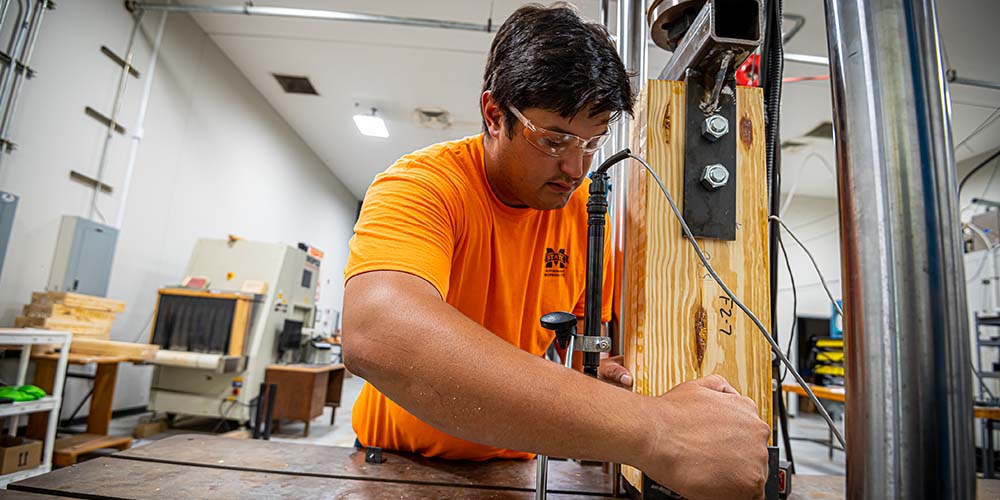 Sustainable Bioproducts Doctoral Student Passionate about Wood Science Research
Graduate student Lon Yeary has been interested in wood science since childhood, spending time with his father in the USDA Forest Products Lab in Madison, Wisconsin. After receiving his B.A. from the University of Wisconsin-Platteville in 2018, he took the advice of his advisor, Dr. Bob Ross, and is now pursuing a sustainable bioproducts doctorate and non-thesis civil engineering master's at Mississippi State. Yeary has conducted three projects for his degree programs. One was a study of a light frame wood truss roof collapse of a 50-year-old building, which was published in Wood and Fiber Science in 2021. Another project focused on developing a two-way support system for CLT building connections that resists both sheer and uplift.

The third project examined reinforcing steel fasteners in wood laminates to avoid stress-induced failure of the wood. Yeary's main goal as a graduate student was to improve wood structures while also educating people about the value of them.
2021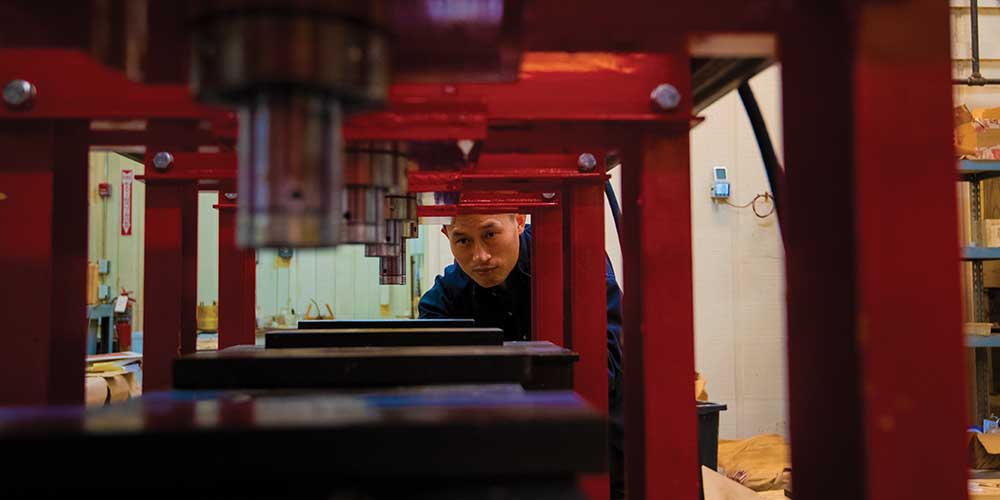 Opening an Envelope
FWRC researchers are studying long-term durability of treated and untreated cross-laminated timber, or CLT, walls. Despite building codes requiring preservative treatments for wood with ground contact, little to no research has been done to test the long-term durability of treated or untreated cross-laminated timber walls. Dr. Hyungsuk "Thomas" Lim, an assistant professor in the Department of Sustainable Bioproducts and researcher in the Forest and Wildlife Research Center, has been working to fill that research gap. Because it is wood, CLT can be a more affordable alternative to masonry, concrete, or steel in the construction of larger buildings. In addition to be a more cost-effective alternative, the use of CLT reduces the carbon footprint of construction while simultaneously contributing to the forestry industry.

"The project is about developing building technology and figuring out the best ways to install these renewable products so that the structure has maximized durability," Lim said. "CLT is being used in residential, industrial, educational, and civic buildings, as well as many other types of structures. Maximizing the durability of CLT could help expand its applications in the building and construction industry of the Southeast." This research is funded by the USDA Forest Products Laboratory, with materials provided by Shuqualak Lumber and Henkel Corporation.
2020