Habitat Stories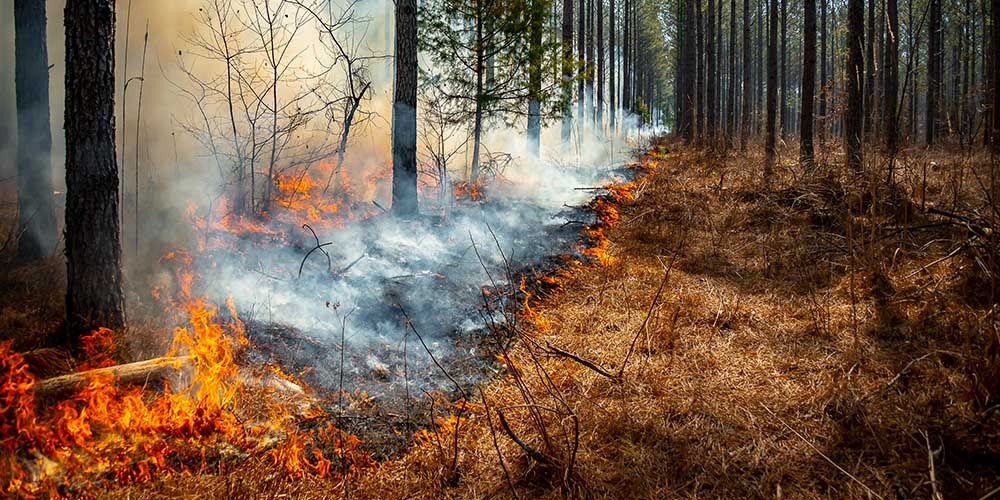 Working Landscapes
Dr. Ray Iglay, along with other scientists in the Forest and Wildlife Research Center, researched practical ways for landowners of pine landscapes to increase biodiversity in working landscapes. The team researched treated intensively managed pine stands in Mississippi to determine if certain management practices could increase different species of wildlife and plants in the forest. They researched what kind of mid-rotation management would improve biodiversity with four different treatments that were applied to thinned pine stands in the 25-acre experimental units. The results showed that each treatment produced beneficial conditions, and the treatments offered multiple management options that all could be used on a landscape scale to create a forest that supports diversity of birds and sustainable forestry.
2018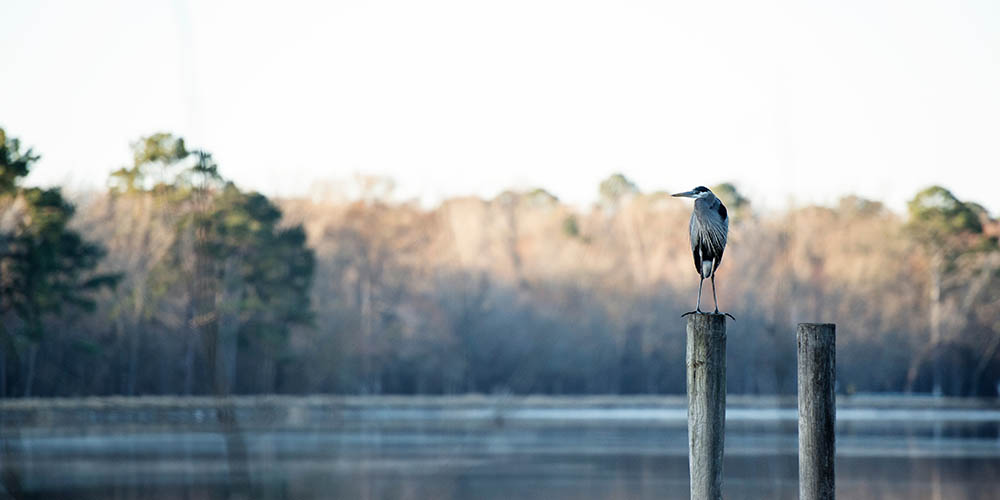 Research Designed to Create Beneficial Dynamics Between Lake Management and Water Regimes
Dr. Mike Colvin, associate professor, DR. J. Brian Davis, James C. Kennedy Endowed Associate Professor in Waterfowl and Wetlands Conservation, and their team of graduate students in the Department of Wildlife, Fisheries and Aquaculture, are assessing the impact of management practices on fisheries, birds, and plant communities in Bluff Lake and creating a model to assist managers in making scientifically informed decisions as water levels expand and recede. One part of the study looked at how common sportfish respond to drastic changes in water volume and how those changes affect fishing in those waters.

They also looked at how drawdowns, a management practice conducted to encourage growth of plants that feed ducks and birds, affects fish communities. After three years of research, the team designed a model that adequately quantifies possible outcomes of water level fluctuations and assesses benefits of various water level management decisions, taking into consideration the impact on wildlife and fishing conditions.
2021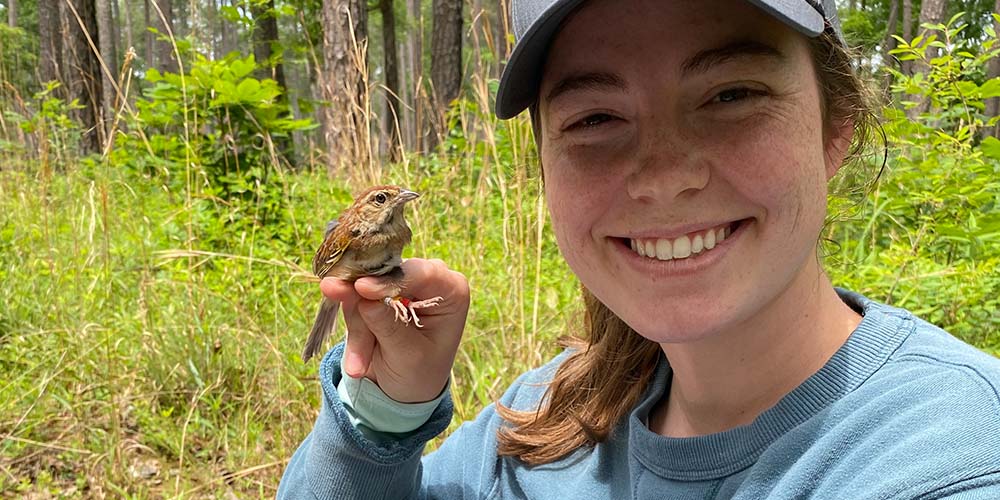 Increasing Habitats for Southeastern Birds and Trees
Wildlife, fisheries and aquaculture major and undergraduate researcher Kim Lowery has been developing her research skills working on two projects: one studying ways to improve pollinator populations across the Black Prairie Belt region and also assisting on a project studying how Bachman's sparrows and other birds use the Sam D. Hamilton Noxubee Wildlife Refuge. Lowery and the pollinator team assessed the establishment rates of 30 recommended pollinator species at experimental plots in Clay County, Mississippi from 2018 to 2020 and studied how they responded to prescribed fires. The information from this project will help develop and target regionally effective seed mixes, and the team's work is being submitted to peer-review publications. For the Bachman's sparrow project, Lowery assisted graduate student Holly Todaro in her study of habitat selection for these quickly declining songbirds.

Lowery said that there isn't much knowledge about how these birds use the resources in their chosen open-canopy pine forest habitats, so the knowledge gained will help inform better habitat management recommendations for the species.
2021