Wildlife Stories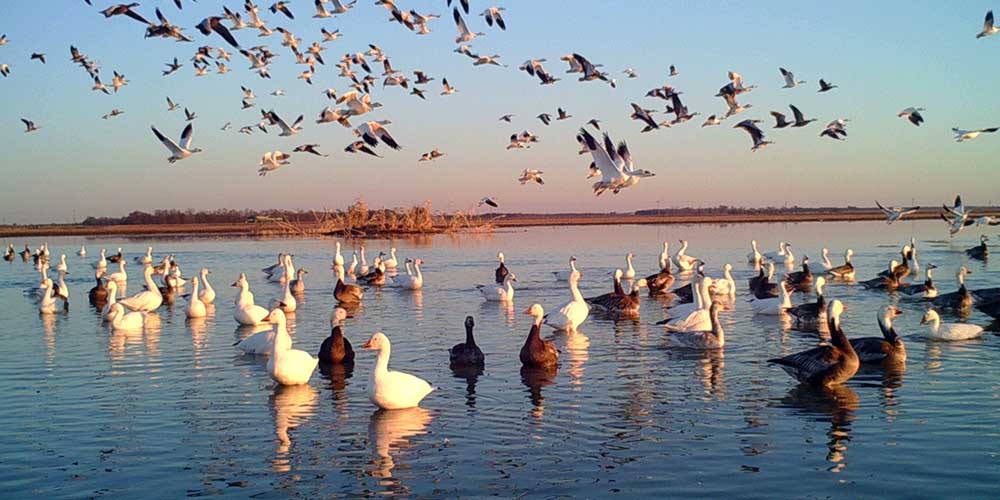 No Harm, Plenty of Waterfowl
FWRC researchers are exploring off-season rice production systems as flooded habitats for waterfowl could make the soil healthier and reduce external nitrogen inputs. Dr. Beth Baker, wildlife, fisheries and aquaculture assistant extension professor and Dr. J. Brian Davis, James C. Kennedy Associate Professor, are exploring how the LEISA approach, which means low-external-input sustainable agriculture, can help bring waterfowl to the land in the winter. Instead of rice fields being tilled and left fallow, the rice stubble remains, and the field is flooded.

In addition to the rice fields providing roosting and foraging habitat, their location in the Mississippi Delta is part of the natural migratory path of many waterfowl species such as ducks, geese, and swans. Historic bottomland hardwoods of the Mississippi Delta have mostly been replaced by agricultural crops, including rice, but if rice fields remain flooded in winter, producers ensure that ducks and geese continue their natural migration patterns to this region. The team includes Alexandra Firth, wildlife, fisheries and aquaculture doctoral student; Dr. Ray Iglay, wildlife, fisheries and aquaculture assistant professor and Dr. John Brooks, USDA-ARS research scientist. This research was funded by the Monsanto Foundation; the Forest and Wildlife Research Center; the United States Department of Agriculture Southern Sustainable Agriculture, Research & Education; and the United States Department of Agriculture's Agricultural Research Services.
2020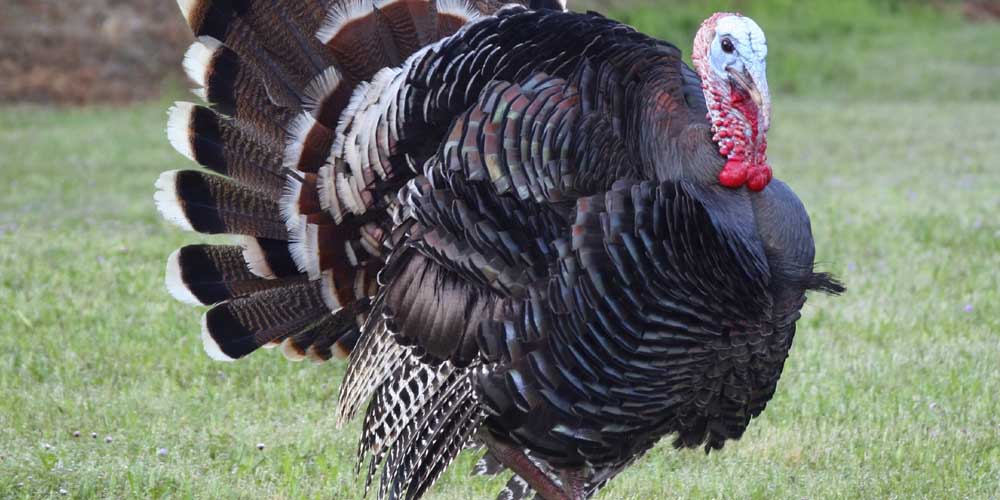 Scientists Search for Peak "Gobble" Season
Spring turkey hunting, which occurs when turkeys are at the height of courtship, is a staple for southern tradition, culture, and economics. Recently, turkey hunters in the southern part of Mississippi felt that the hunting season began too late, after peak gobbling activity had ended. However, northern Mississippi felt the season began too early. The Mississippi Department of Wildlife, Fisheries and Parks, the state agency responsible for setting the hunting season, called on Dr. Francisco J. Vilella, U.S. Geological Survey's Cooperative Fish and professor in the Wildlife Research Unit and FWRC, to determine if the supposed disparity occurred.

To determine peak gobbling season, Vilella and his team analyzed gobbling activity in the northern and southern parts of the state. Vilella found that the peak gobbling activity did occur within the season established by the MDWFP, but gobbling intensity varied between the northern and southern parts of the state. The research team found that this variation of intensity is linked to the humidity, with dry days increasing gobbling intensity.
2019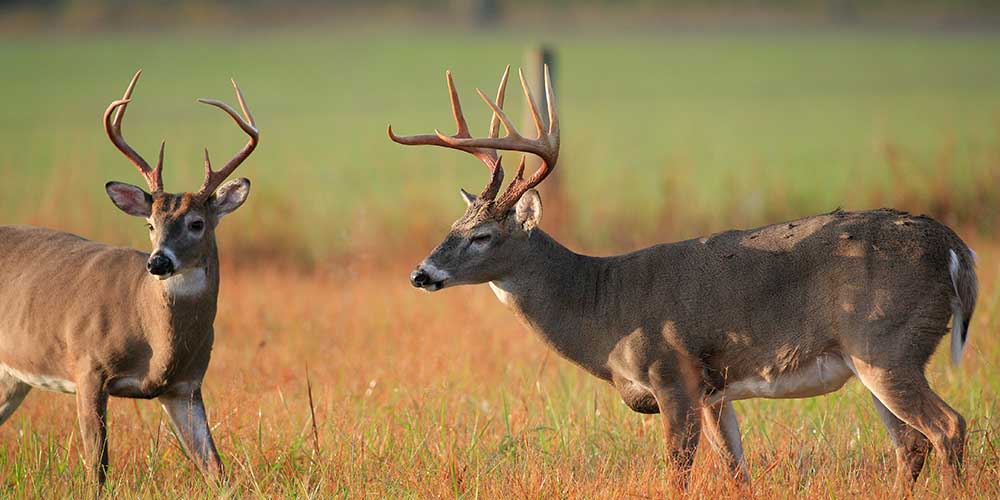 Where Have All the Bucks Gone?
FWRC researchers partnered with the Mississippi Department of Wildlife, Fisheries and Parks to study both buck and hunter locations in order to determine things like behavior and geographic overlap. Dr. Bronson Strickland, the St. John Family Professor of Wildlife Management in the Department of Wildlife, Fisheries and Aquaculture and FWRC researcher, and his team used GPS collars to track bucks intensively for two years. They studied approximately 50 bucks collecting their location every 15 minutes during hunting season. Researchers found bucks in heavily hunted areas did tend to have smaller home ranges. They also determined that bucks tended to avoid areas frequently visited by hunters.

"This data tells us that over time bucks may learn to avoid areas with high traffic from humans," said Strickland. "Instead of returning to the same stand every Saturday, it might be wiser for a hunter to wait for ideal conditions to hunt a particular area and then give that area a rest for a few weeks after the hunt."
2019