Interactions Stories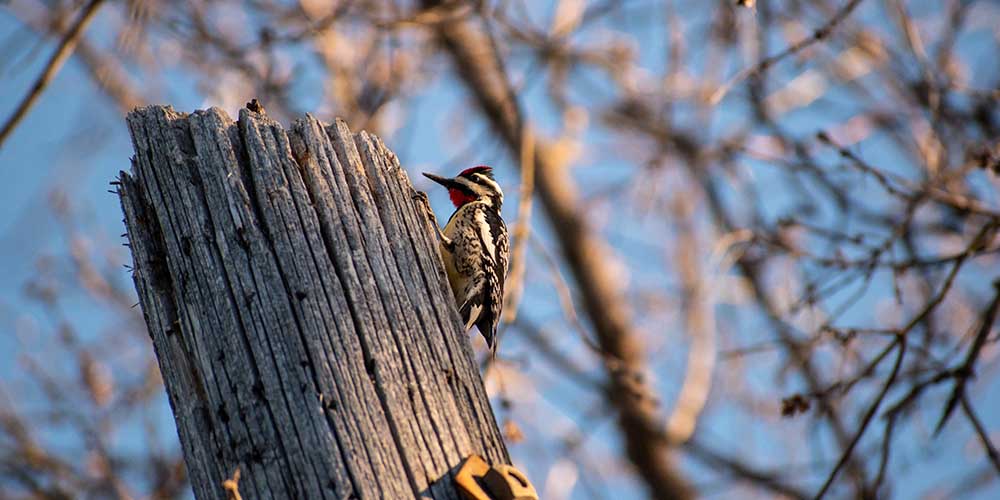 Don't Wing the Future
Power companies across the nation spend millions of dollars each year repairing and replacing utility poles damaged by woodpeckers. FWRC researchers, led by Dr. Scott Rush, a wildlife, fisheries and aquaculture associate professor, developed a predictive map of where such damages will likely occur, giving power companies a proactive and cheaper way to head of damage before the pecking even begins. The Tennessee Valley Authority keeps the lights on in a seven-state region, serving portions of Tennessee, Mississippi, Alabama, Georgia, Kentucky, North Carolina, and Virginia. Since TVA supplies electricity, if a pole snaps due to woodpecker damage there's a potential for bodily harm, fire, or even local impact to the grid. Rush designed a unique map that gives TVA more information as to the locations and trends of woodpecker damage.

Rush's team analyzed various databases for woodpecker population statistics, measured different environmental factors, and gathered in-person data on numerous damaged utility poles. The data was then cross-referenced with information given by TVA of utility pole damage and replacement to establish trends among the locations and offer reasonable predictions as to what locations the woodpeckers might damage next. This work was funded by the Tennessee Valley Authority, Alabama Ornithological Society, and the United States Geological Survey.
2020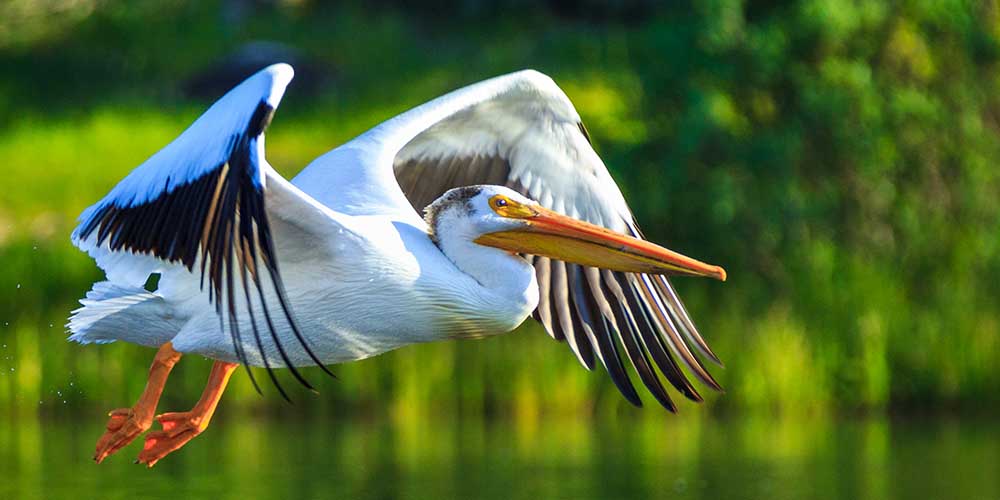 A Pelican Breach
While the white pelican is a majestic bird, it can also be a major nuisance to Mississippi catfish farmers. USDA's Animal and Plant Health Inspection Service (APHIS) estimates a pelican would need to consume up to 11 catfish per day to meet its daily energetic requirement. This means an average flock of 250 pelicans would consume roughly 2,750 fish per day, resulting in a daily production loss of nearly $3,000. Couple that with the fact that the birds are host to a variety of catfish parasites including the trematode Bolbophorus damnificus, which can cause production losses upwards of 60 percent, and it becomes evident that pelicans can devastate catfish ponds. To help catfish farmers mitigate pelican predation, more must be learned about the bird itself.

Specifically, FWRC researchers are studying how, when, and where these birds migrate and how certain factors such as wind, thermals, and climate change influence their fight patterns. They hope by answering those questions, they can help catfish farmers better estimate when and where ponds may be at greatest risk for pelican predation. The researchers, led by Dr. Guiming Wang, wildlife, fisheries and aquaculture professor, have built a model, which shows distribution based on the bird movement, to estimate pelican home ranges across seasons. U.S. Department of Agriculture, Wildlife Services, Wildlife Research Center funded the work.
2020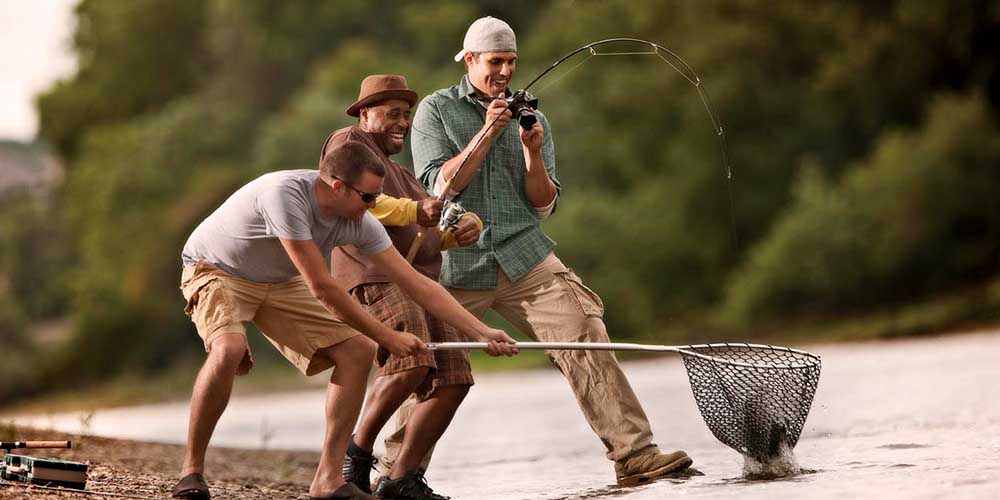 Reeling in Impacts
Dr. Kevin Hunt, professor in the wildlife, fisheries and aquaculture department and FWRC scientist, has spent his career analyzing the economic impacts of outdoor recreational activities, namely hunting and fishing. Hunt and his colleagues in the FWRC's Human Dimensions Laboratory distributed statewide surveys of hunting and fishing participants in Mississippi, Arkansas, Texas, and Puerto Rico to gather quantitative and qualitative data on the participants' activities. The data from the surveys provided the "big picture" of the impact these recreational activities have on a state or local economy. The surveys were also intended to inform statewide and local policy and marketing and investment decisions. In addition, species-specific and resource-specific studies are important in that they allow for a better understanding of how specific species or natural resource destinations contribute to the economic impact of outdoor recreation.

The information gathered by these studies provides justification for stakeholders to invest in outdoor recreational activities.
2017